Pool Fence Installation In San Diego County
Having a pool on your property can be a lot of fun for you, your family, and your friends. But with that fun comes risk – risk of accidentally falling in and drowning if you or someone else cannot swim – so you want to make sure you take any precautions necessary to keep your pool as safe as it can be. The last thing you want to have to worry about is an accident like that happening on your property. Getting a pool fence installed around your pool is the most surefire way to ensure that your pool is safe and secure, free of any accidents. Pool fences can reduce a lot of stress you could have while you are not in supervision of the pool.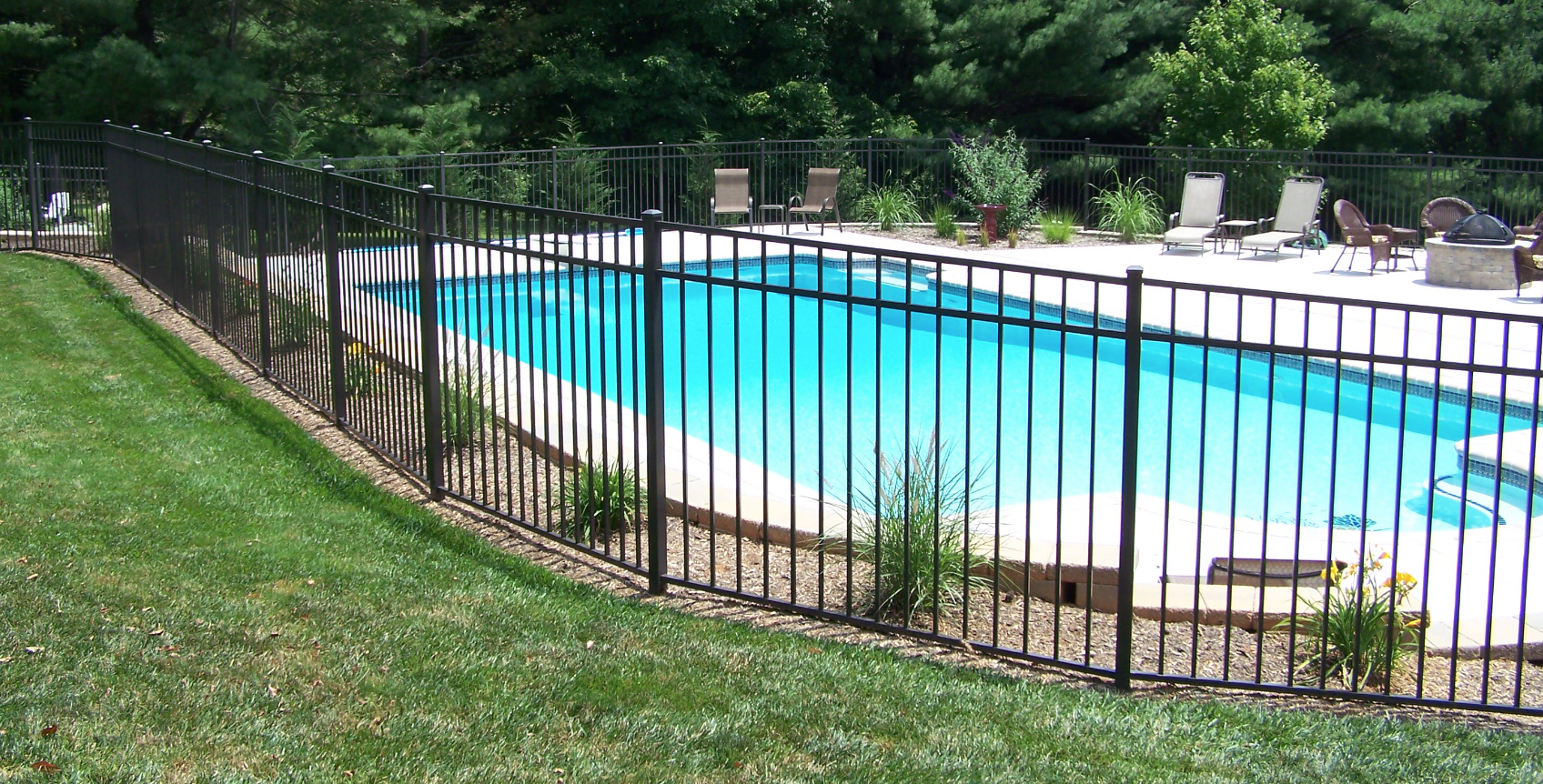 Pool Privacy Fencing & Pool Safety Fences In San Diego
There are different types of pool fence options that vary depending on the type, size, and location of your pool. We can install pool fences around public pools, community pools, residential pools, and any other pool you want fenced in. San Diego requires all pool fences to be a certain height and that all gates on the fence are self-closing and self-latching. Fence Builders San Diego always makes sure that the fences we install meet all the requirements for safety as stated under San Diego law. Any features of the fence beyond the basic requirements are optional but we have no problem providing you with them, for example, if you want a fence taller than the minimum height requirement. The most common forms of pool fences are aluminum and mesh fencing. Each type of pool fence that we offer is guaranteed safe and secure to prevent accidents from happening when you are not around to keep an eye on everyone around the pool. All latches and locks are inaccessible to children so that should make you feel even safer.
Highest Quality Pool Fences
Our pool fences offered by Fence Builders San Diego are of higher quality and durability than any pool fences offered by any other fence company in San Diego. Our pool fences not only look great but they do their job perfectly, withstanding outside forces and keeping functionality even with the passing of time. You don't have to worry about your fence failing at any point in the near future following installation. If anything does happen to the fence, like an animal or criminal creates damage to the fencing, we offer full time pool fence repair services. Fence Builders San Diego knows how important it is for your pool fence to be complete and strong, so we conduct all repairs in a timely manner, keeping the structure as secure as the day it was first installed. We would never leave you dissatisfied with a fence installation job or fence repair job.
When you are ready to get your pool fence installed around your pool, give us a call and let us know exactly what we can do for you. Our team of pool fence professionals will assist you with anything you need and we will give you the pool fence you've been looking for.