Common Fence Styles San Diego
Various Fencing Style Options Offered By Fence Builders San Diego
Fence Builders San Diego offers several different styles of fences that you can choose from. Having a fence installed on your property is a mostly-permanent decision so it is important that you feel well informed on all the different types of fences that you can get installed on your property. We have a list of the most common fence styles offered by Fence Builders San Diego with brief descriptions that can help you get a better idea of what you will be getting from us.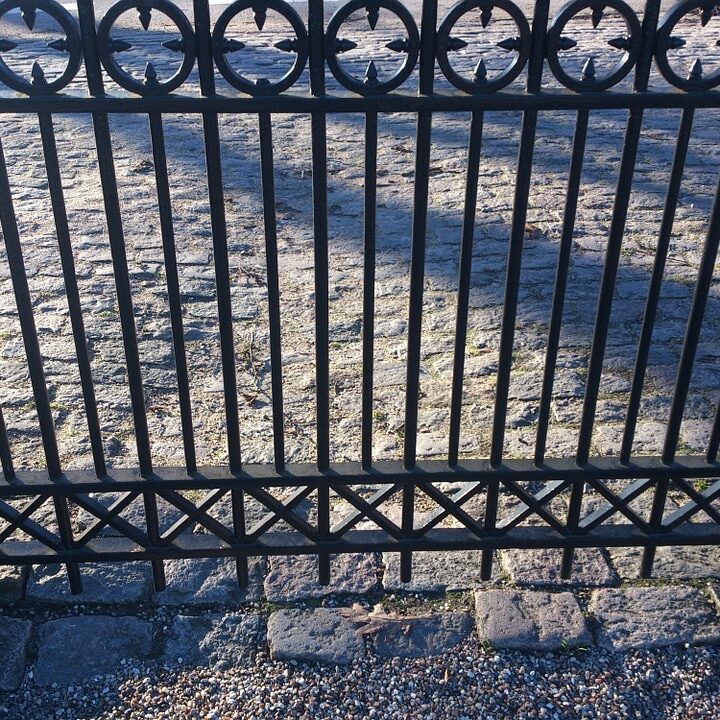 Aluminum fences are great if you are looking for something that is light, water resistant, and beautiful. Aluminum fences offer a beautiful look with strong resistance to outside forces. Aluminum does not rust like other metals. Since aluminum is corrosion free, in the salty air of San Diego's coast, the aluminum won't corrode like other fences might. The fences are flexible so on hilly landscapes we can install this type of fence without having any awkward gaps in the bottom of the fence panels. Also, because it is flexible and malleable, it is easy to shape the fence into any unique designs that you may request. Aluminum fences are also among the cheaper options for a fence. One downside is that since aluminum is a lighter and cheaper metal than iron, they are more easily dented and damaged from impacts. Because of this, aluminum fences are best used in low-impact areas. Aluminum fences are decorative, functionable, water and chemical resistant, and cheaper than other fences, but they are easily damaged. Although easily damaged, aluminum fences can last a long time in standard conditions. And if you ever get the fence replaced, all the aluminum is recyclable.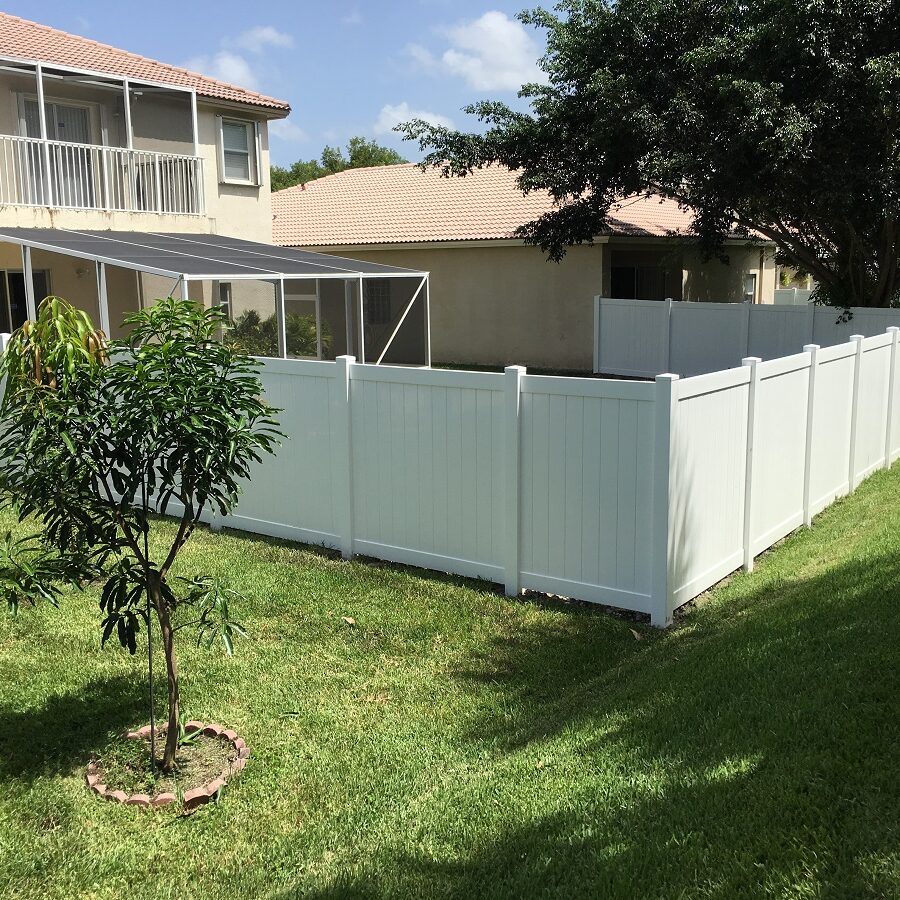 PVC stands for polyvinyl chloride, so PVC fences are sometimes referred to as vinyl fences. This is a type of natural plastic material that is extremely durable and resistant to many harsh weather conditions. The materials that make up the plastic are mostly found in nature and the fences require a very small amount of fossil fuels for production, so this is an environmentally-friendly option. PVC fencing tends to hold up stronger than wood fencing of the same style, so in stormy weather a PVC fence is more likely to remain standing. Also, if you live along the coast or near it, you know that you may face a lot of salt water exposure. Also under normal conditions, PVC fences last longer than wooden fences. The average lifespan of a PVC fence is over 20 years. Salt water exposure can be damaging to other types of fences, but PVC is resistant to such damage. PVC fences are also easy to clean and maintain so problems and damages are not a common occurrence.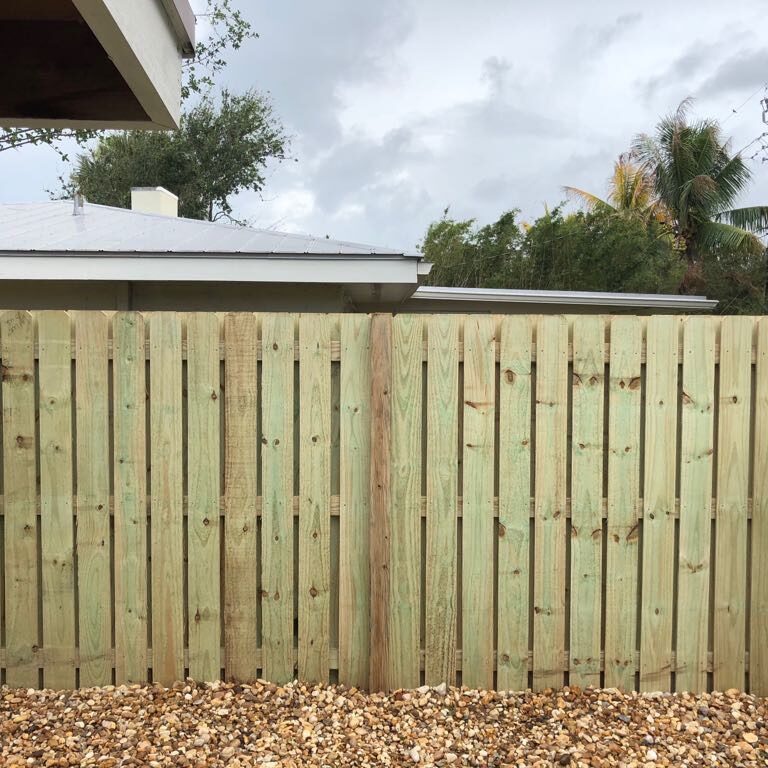 Wood is a classic material to build a fence from. They offer plenty of security and privacy and they can add a unique look to your property. Wood is extremely customizable as it can be stained in any shade that you choose. Even if you get tired of how it looks, wooden fencing can be refinished with another exterior coating. Each shade of wood stain can offer your wood fence many different customizable options which many people enjoy having. If you don't want to stain, you can always use paint. There are also many different styles of wood fence to choose from, for example, privacy fences and picket fences. In addition to customizability, wood fences are among the easiest fences to install. Because of this, you can get your fence installed at a faster rate than others. Wood fences are also cheaper than aluminum and PVC fences, so you get a lot for your money. Wood fences can last about 20 years with regular maintenance, and like mentioned before, you can refinish the surface with a multitude of colors and designs. After installation, wood fences don't require much work on our part. Repairs are easy and you get to be in control of the customization, so wood fences are a really great choice for people who want a fence that they can change up on their own, whenever they choose.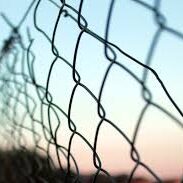 Chain-link fences make great residential and commercial fences. These are classic style fences that offer a lot of protection and style for your property. The fences are built to withstand outside forces so you can be sure they won't easily fall down or break. They are designed to have metal posts and a cross-hatch style barrier. The chain-link fencing is stretchable so forces that interact with the fence will have less impact than it would on other fences, and since the whole fence is made of metal, it is really difficult for an impact to bend, dent, or knock over any part of the fence. Wind damage is almost nonexistent with chain-link fences since the wind passes through the links, disallowing any forceful pushing of wind against the paneling. Chain link fences are offered with different options for the coating that surrounds each wire. You can choose to have it coated with galvanized coating or vinyl coating depending on what type of exterior protection you are looking for. Galvanized coated chain link fences are used to prevent rust and corrosion and it is cheap to apply, so if you aren't looking for anything fancy, galvanized chain link fences are the most economical option. There are different types of vinyl coating you can choose to apply, but each one comes in different colors. Vinyl coated chain link fences are great for residential and commercial properties because they look nice and add extra protection for your fence.
- Professional Fencing Services -
Each of our fence styles are installed with the highest quality professionalism; our fence builders make sure to follow each and every step of fence installation exactly as they have been trained to do, so your fence will be installed properly to give you the most out of your fence. If you have any further questions regarding any of the fence styles that we offer, feel free to contact us and one of our professional fence builders would be more than happy to answer any of your questions.